Here are just a few of our Guest Book comments
What a fabulous idea to get away from the Big Smoke!
Fiona's hospitality is something special. To create and maintain this tranquil retreat can't be easy. No doubt her partner plays a big role too!  We'll be back one day but not before I create my own country kitchen.  Thanks again , keep up the great work.
Michael Meva and Luana.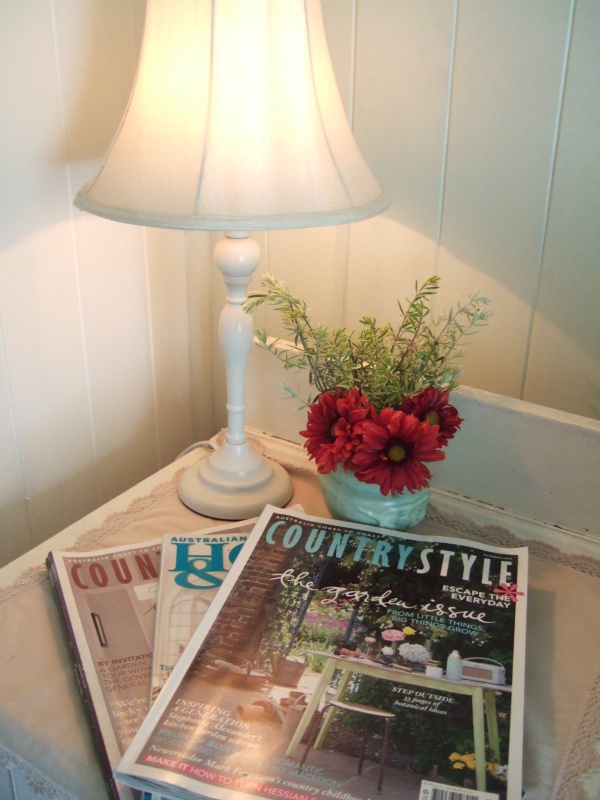 My partner Ban and I were exhausted, needed a break from renovating my mothers house. Came here on the 9th and what an amazing place, just what we both needed we were only meant to stay two days but had to book another!  Totally relaxed now and will head back tomorrow. The added bonus was that Fiona and I actually knew each other. Great to meet Michael and the 'girls' (chookies) will definitely be back and recommend to others.
Bonny and Ben (Katoomba NSW)
Wattle Cottage is very beautiful and peaceful place, I would recommend this to the whole world! It reminded me so much of Home (Northern Ireland) bought back memories for me , as my parents home back in Bangor County Down N, Ireland, is an old cottage and now done up to todays living. Phillip myself and the 2 dogs Charley and Chispa had a fantastic stay. We will certainly love to come back, but in winter to enjoy the snow. Fiona and Michale you have done wonders to this place and you both need to be rewarded for the work done. So much detail and beauty. Well done to you both, God Bless and Thankyou!
Phillip, Sonja and the 2 dogs. Ulladulla NSW 
Dearest Fiona and Michael,
What a gorgeous retreat from the craziness of city life. So loved your beautiful cabin with all its precious furnishings and breathtaking views – we will certainly be back in the near future.  All the personal touches and special effort does not go unnoticed – Thankyou for a special birthday treat.
Sean, Jen and Iggy Van Tonder
We absolutely loved our stay at Wattle Cottage… It was everything I had hoped for plus more! It was a much needed break from city life and a reminder how beautiful life can be when we slow down. I loved all the personal touches, especially the pile of country magazines which I would take outside and read while looking at the amazing view! Definitely a place and a weekend to remember forever! Thanks again Fiona and Michael for creating and sharing such a gorgeous place.
Renee and Jerome
Places like Wattle Cottage are hard to find. Thankyou for providing such a stunning, peaceful getaway. Your attention to detail both inside and out is appreciated. Milly and Bonnie couldn't get enough of having the space to run around like 'Mad Dogs' their residential yard at home just won't cut it anymore, so we will definitely be back. Thankyou its been great!
James Matt + Milly and Bonnie
Had an absolutely wonderful stay at wattle cottage our only complaint was we couldn't stay forever. Peaceful, quiet secluded with a very welcoming feel. It was the perfect spot for our anniversary. We will definitely be bragging about our stay here until we come back. Thankyou for everything Mike and Fiona not just the cottage , but everything we'd forgotten was here, we could not have been happier!
Until next time Saca and Bella
Loved every minute of our stay here. The animals, dog, horses, cows, chickens  are so beautiful and wildlife to die for! Very quaint, quiet, relaxing and perfect for the soul! Just what we needed. Thank you, we will be back."
Laura and Adam
"Fantastic place! A wonderful little cottage. Its been so long since I have dug up my own vegetables, they were delicious. On the first evening after dinner proposed to Ludmilla and she said yes.! We hope to come back one day and see this wonderful place again."
Daniel & Ludmilla
"Everything was perfect. The attention to detail is wonderful. We did not ever once think that anything was not wonderful. Buddy our Jack Russell (city dog) loved meeting Foxy. Thanks for a great relaxing stay."
Ros & Paul Rozelle NSW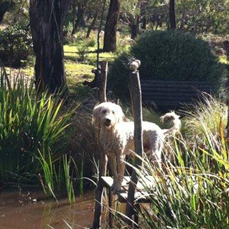 "This place is gorgeous. Views are stunning, the cottage is cute and comfortable and there is lots to see and do. We very much enjoyed our stay and wished it could be longer. Thanks for having us, we will definitely come back again. The dogs loved it too!"
Lorraine & Duane   Melbourne VIC
"Thank you so much Fiona and Michael we fell in love with this place the moment we arrived! Never want to leave. Already recommended to family and friends. Will definitely return as soon as we can. This was a holiday with a difference. Thanks for all the beautiful personal touches in and around the cottage which made it a home away from home."
Elizabeth, Stephanie, Shannon Buffy & Bindi
"Thank you for your lovely hospitality! We truly loved staying here and enjoyed cooking and star gazing. The best sleep in a most comfy bed and wonderful shower. Enjoyed feeding the horses an apple and watching the roos be as curious of us as we are amazed by them."
Christy & James
Thankyou for making your home our country getaway for a few days! we were so comfortable the whole time, the cottage is perfectly fitted with all we needed. The property itself – oh there are no words. The perfect country escape – scenery, log fires, horses, cows & chickens and of plenty of open spaces for Happy our English cocker spaniel to be in her element. thankyou for your hospitality we'll be back + 1 next time.
Warm regards, Ron, Abi & Happy
Thankyou so much for making our stay so wonderful. I love the vegie garden, the wonderful so fresh eggs, all of the wildlife and the beautiful gardens. The cottage is divine. After travelling halfway around Australia this is what we needed. So relaxing, everything perfect. Thankyou again,
Linda, Kerry, Tammy from Perth  WA